Xiaomi's Youpin crowdfunding platform has played host to a new product. The product is the Qingping Bluetooth alarm clock and it hits with an amazing 59 yuan ($8) price tag. The gadget is expected to start shipping in China starting from January 14, 2020.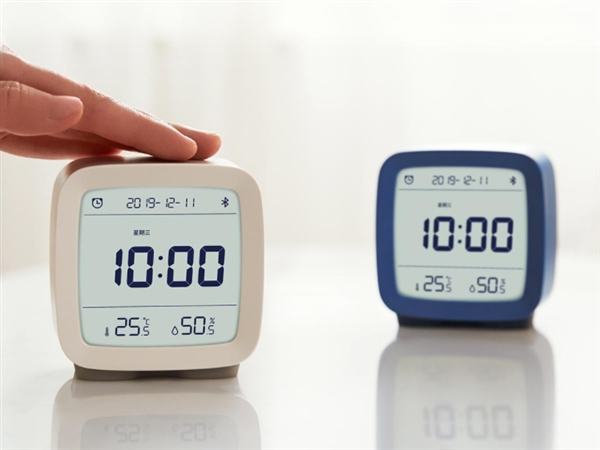 The Qingping Bluetooth alarm clock adopts a simple, yet elegant design with no physical button on sight. Instead, when the body is pressed, the part around the soft rubber base goes inside. The Snooze function can be activated in this way and it lasts for 10 minutes. Pressing the body twice turns off the alarm.
The alarm clock is equipped with Bluetooth connectivity with which it can be paired with a smartphone. When it is paired, the alarm clock automatically synchronises the time with that of the clock. As an alarm clock, it gives users the leverage to set up to 16 different alarms. There are 8 different ringtones and the volume of the alarm speaker is adjustable.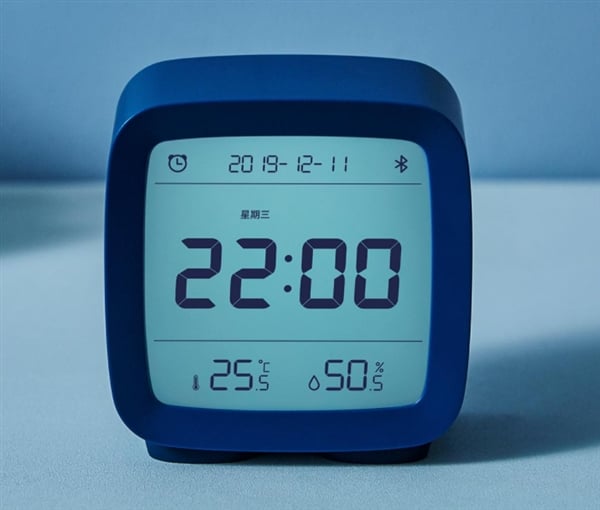 Apart from the alarm function, the clock also features temperature and humidity detection. For the temperature, there is a Swiss Sensirion sensor with a measuring accuracy of ± 0.2 ℃. The humidity measurement accuracy is ± 2% RH. At these levels, the gadget can detect temperature and humidity changes efficiently.
The Alarm clock also comes with a back-lit display with adjustable intensity. The brightness is adjusted automatically. For instance, the brightness is automatically reduced to 50% from 10 pm to 7 am. The backlight time is also adjustable from completely off to 30 seconds. With this option, it is not dazzling at night and can be seen clearly during the day.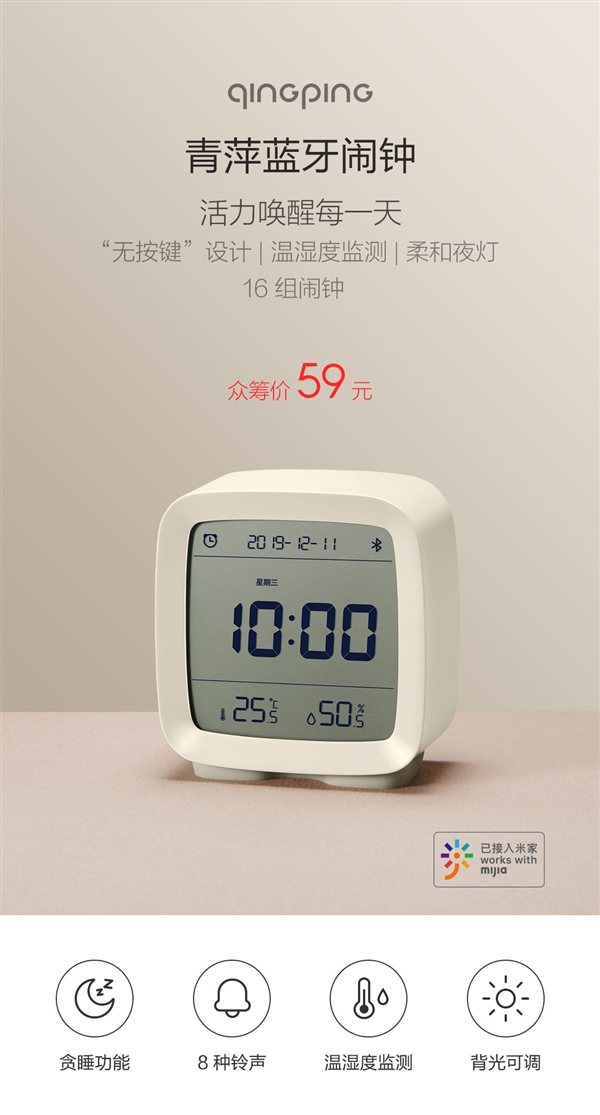 Further, the Qingping Bluetooth alarm clock can be paired with other MIJIA smart home gadgets via the MIJIA app. With such interconnectivity, the electric heater can be automatically turned on when the temperature is lower than 20 ℃ for instance. This will help maintain the indoor temperature and humidity.
This content was originally published here.