Xiaomi has announced that it will be shutting down its offline stores scattered across various cities in China. This was contained in a press release by the tech giant earlier today. The post cited the need to assist the epidemic prevention and control work in China, in relations to the Coronavirus outbreak that is currently ravaging the country. The closure will become effective from January 28. The stores will reopen on Monday, February 3 but there could be an extension depending on the prevailing situation. The company indicated that fans will be notified if there is an adjustment. Here's a transcription of the press release below.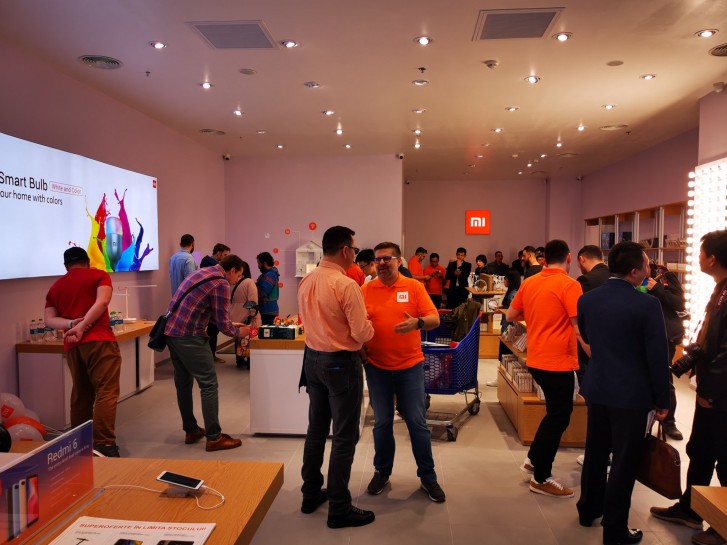 "Affected by the epidemic situation, in order to cooperate with governments at all levels to do a good job in epidemic prevention and prevention, to comprehensively and actively respond to national policies and measures, and also for the health of your family and friends around us, we carefully decided:
1. The Xiaomi House nationwide will be closed from January 28, 2020 (the fourth day) to February 2, 2020 (the ninth day). It will resume operations on February 3, 2020 (the 10th day), and it will be notified separately if there is any adjustment.
2. If you need to purchase products, please purchase them on Xiaomi's official website or Xiaomi Mall app. The logistics will be delivered normally. Due to the holidays, the logistics aging will be delayed. Please forgive me.
3. If you need after-sales service, please dial 4001005678. Xiaomi will provide free postal service after the sale."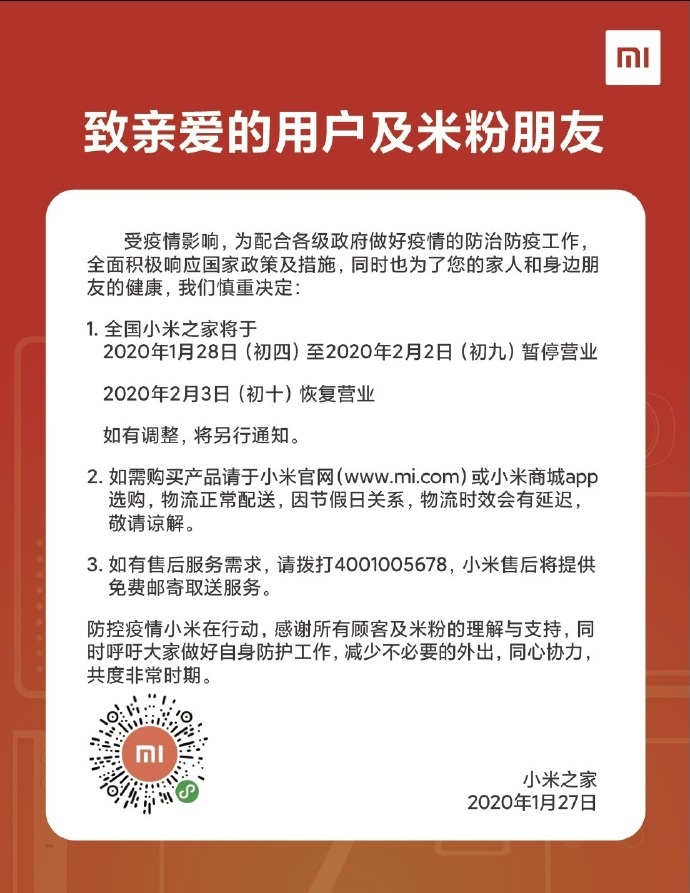 Thankfully, the company also disclosed that fans can continue to purchase their favourite products via the company's online channels (Xiaomi Mall app and Mi.com). The shipping will be handled promptly as usual but may encounter some delays as a result of the New year holidays.
China has been battling with a strange virus belonging to the Coronavirus species that has already resulted in the death of 80 persons in Wuhan where it emanated from. Almost 2,800 cases have been confirmed across China.  The government has also placed 15 cities with a combined population of over 57 million people under full or partial lockdown. Wuhan has been effectively quarantined with major flights and long-distance transport systems suspended for the foreseeable future.
This content was originally published here.