Xiaomi's ecological chain company Ninebot announced the Ninebot E-series and C-series electric motorbikes in China a couple of weeks back. The E-series made up of the Ninebot E80C, E90, E100, E125 and E200P is scheduled to be launched for the global market at CES 2020 bt the sales in China is about to roll. The E-series models are now available to pre-order in China. Only the E80C, E100 and E125 are available and it has a starting price of 4999 yuan ($715) for the base model. The E100 comes in at 7999 yuan ($1144) while the E125 adopts a 10,299 yuan ($14463) price tag.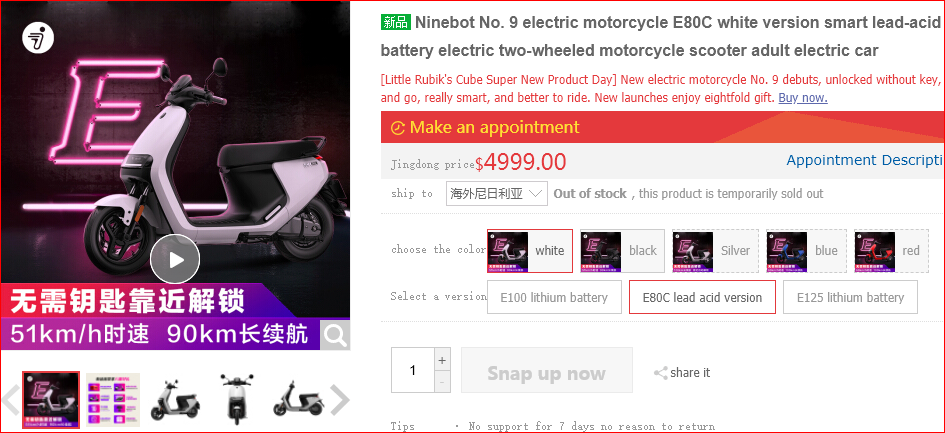 All the models have several features which distinguish them from each other ranging from their maximum speed to battery range and others. The high-end variant is the NineBot E200P but isn't available yet. The E200P has a maximum speed of 100km/h and a staggering range of 200km. The base version -Ninebot E80C comes with a range of 90km and a maximum speed of 51km/h. The E90 has a range of 100km and max. speed tops at 55km/h. Both the E80C and E90 pack a 1.2Kw battery but the E80C uses a Lead acid battery.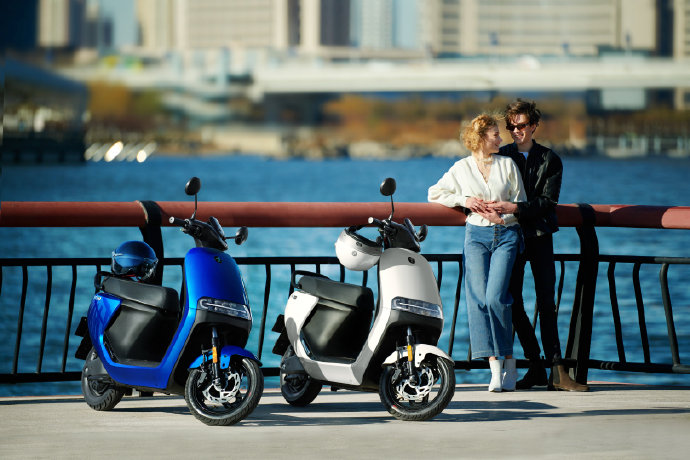 The Ninebot E-series e-bikes come with several smart features. The bike can recognize scenes such as riding, pushing, and getting off. The bike can automatically switch according to the scene, such as when it is pushed uphill, it will automatically assist. Through a variety of sensors and smart scene recognition, the bike can be driven at the touch of a button. When a rider gets onboard, the side stays retracts automatically and when they get out of the car, they can automatically put the side stays and lock the car automatically.
In addition, the Ninebot E-series supports positioning tracking (GPS) and remote control of the bike. In addition to GPS positioning, it can be remotely controlled to lock and trigger an alarm if lost. In terms of anti-theft, the e-bike has an active anti-theft system, and an anti-theft module is integrated into the entire body of the electric vehicle. Officials say thieves have no way to bypass the alarm device by destroying the module.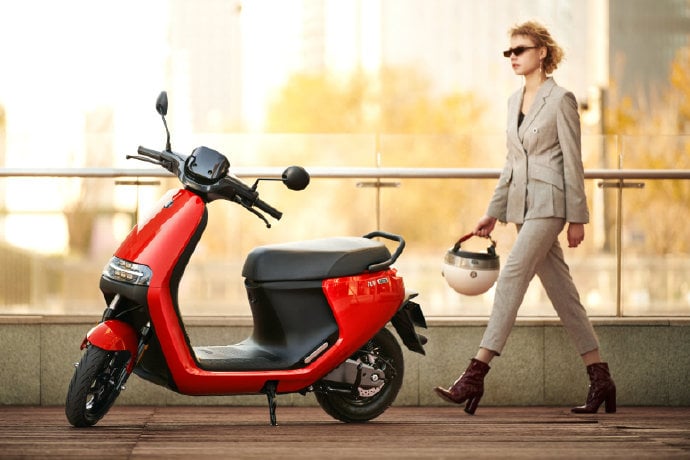 The Ninebot E-series is equipped with Segway-Ninebot 5.0 car assistant, which can display real-time key information such as vehicle speed, battery status and mileage to ensure driving safety. Other features include a 2100 lumens smart headlights, floating full-screen control panel, a 22L of storage compartment under the seat, a built-in module that records information such as car habits which can be retrieved during repairs.
This content was originally published here.