Xiaomi's Mi Band is the best selling smart band lineup in the world. Inexpensive price tag and reliable fitness tracking features have helped the Mi Band series to gain immense popularity across the world. However, not everyone prefers a tiny pill-shaped display on their wrist. And for those who are looking for a bigger display at a cheap price tag, the Haylou smartwatch comes to the rescue.
The Haylou watch is essentially a smart band in the form factor of a smartwatch. It's a stripped-down watch that comes with basic fitness-centric features usually found on a smart band. The watch is extremely cheap, even cheaper than the Mi Band 4! So we were looking to get our hands on the Haylou watch, from the moment it was launched.
Inside the box, you get the watch, a TPU strap, an instruction manual, and a charging cable.
Haylou Smartwatch Hands-On: Design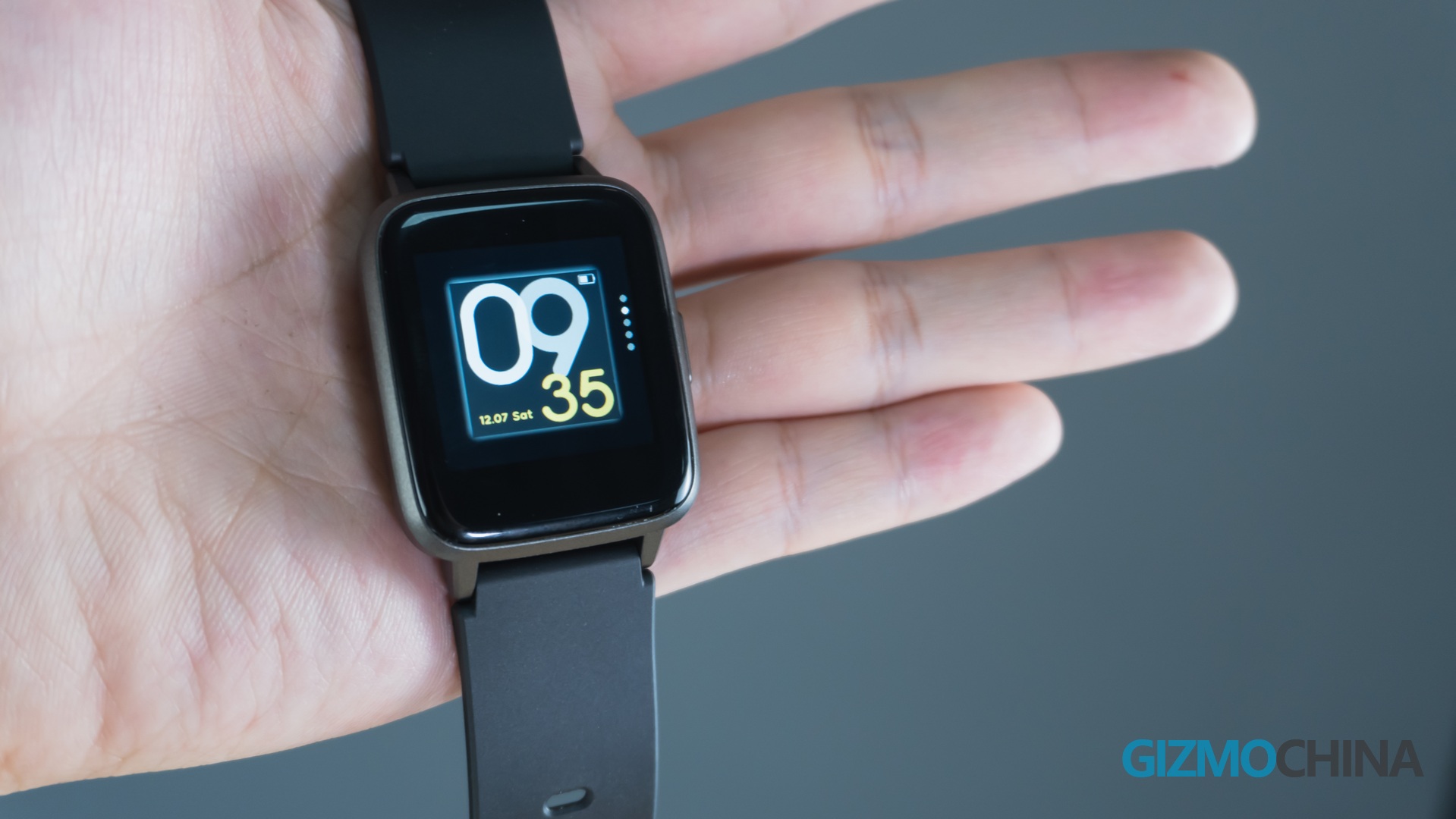 Everything about the Xiaomi Haylou Watch is designed to look like a smartwatch. You get a 1.3-inch large display with a decent 240 x 240 resolution, an ABS + Plastic body that looks pretty good for its price, and TPU strap which is soft and flexible. The watch's body has a metallic finish, so you might mistake it for a metal body at first glance. There's a physical home button on the right side of the device while the charging pins are located at the bottom.
One of the fanciest features of the Haylou watch is its magnetic charger. If you look closely at the bottom of the watch, you'll see four pins. The two circles on the sides are magnets while the two inner pins are used for charging. Given how I have to manually attach the charging cradles for both my Amazfit Verge and Pace watches, this was definitely a surprising addition. It's not as fancy as the magnetic charger on the Mi Watch, but for an inexpensive watch, it's pretty cool.
Xiaomi Haylou Smartwatch Hands-on: Specs
The Haylou watch comes with a 240 x 240 1.3-inch LCD display on top. The display doesn't cover the full front of the watch and that makes it look cheap. Since this is an LCD display, you won't get your traditional OLED features like Always-on display (AOD). So you have to either press the home button to light up the watch or raise your wrist (you have to enable this setting) to turn on the screen.
Not having an always-on display does have its benefits, like extending its battery life. Xiaomi claims that the 240mAh capacity battery inside can power the Haylou watch for up to 14 days on a single charge. The real-life battery life should be shorter than this figure but even then, it would be much better than a traditional smartwatch.
Xiaomi Haylou Smartwatch Hands-on: Features
The Haylou watch supports 9 sports modes that include walking, running, hiking, cycling, treadmill, fitness mode, mountain climbing, spinning, and yoga. You get 24-hour HR monitor as well as sleep monitoring for better sleep management. While it won't run any apps, the Haylou watch supports features like Alarm clock, smart notification for calls and other information, and other smart band-like features including sedentary reminders. You can connect to your smartphone via the Haylou App using Bluetooth 4.2 LE.
The Haylou watch is available in China for just 99.90 yuan ($14) which is an extremely cheap price for the features you get. In fact, it is cheaper than the Mi Band 4 which was launched at 169 yuan in China a few months back!
Why the price difference? Well, the Haylou watch doesn't have an OLED display or NFC – both present on the Xiaomi Mi Band 4. It can't run apps like the Mi Watch or even use GPS for activities like running. In short, the watch strips down on some premium features to provide a no-nonsense smartband experience on a larger form factor. And this might just be perfect for people who are looking for an inexpensive smartwatch in the market. After all, what more can you expect at $14!
Note that the watch is only available in Chinese. It doesn't have an English version yet. Also, the crowdfunding price of the watch was $14. You can currently get it for around $25 via retailers like Giztop.
This content was originally published here.